Concrete Contractors in the Philadelphia Area Helping Clients with Their Concrete Needs
At Hauser Contractors, one of the top concrete contractors in Delaware, we understand that concrete projects can be complex. We work with our clients to ensure that their vision is met while also staying within their budget. We offer a variety of construction services to meet the needs of our clients.
Whether you are in need of a new concrete driveway, sidewalk, or patio, we have the experience and knowledge to get the job done right. We also specialize in concrete stamping and staining, which can add beauty and value to your home or business.
If you are interested in learning more about our concrete services, please contact us today. We would be happy to discuss your project with you and provide you with a free estimate as soon as possible. Call us today at (610) 428-7842 to learn more about how we can help with your contracting needs!
When it comes to home improvement, there are a variety of options to choose from. One choice that is often underrated is concrete. Concrete can be used to improve the appearance and functionality of a home in a variety of ways.
One way that concrete can be used for home improvement is by adding a concrete patio. A concrete patio can be used to increase the living space of a home, as well as provide a place to relax or entertain guests. Concrete patios are also very durable and can last for many years with minimal maintenance. Another way that concrete can be used for home improvement is by adding a concrete driveway or walkway. A driveway or walkway made of concrete can provide a safe and functional path for you and your guests.
What Concrete Services Does a Contractor in Pennsylvania Provide?
If you have a concrete project coming up, you may be wondering what services a concrete contractor can provide. Here are some of the most common services that concrete contractors offer:
Concrete installation: This is the most common service that concrete contractors provide. They will install your concrete according to your specifications and ensure that it is level and smooth. This is common for projects involving patios, driveways, and walkways.

Concrete repair: If you have existing concrete that needs to be repaired, a concrete contractor can help with that as well. They can patch up cracks, holes, and other damage. Cracked concrete can pose a safety hazard, so it's important to get it repaired as soon as possible.

Concrete removal: If you need to have existing concrete removed, a concrete contractor can do that for you. This is common when people are getting ready to install new concrete or make repairs.

Concrete resurfacing: If your concrete is starting to look worn down, a concrete contractor can apply a new layer of concrete on top, called a "resurfacer." This will give your concrete a fresh, new look.

Concrete stamping: If you want to add decorative concrete, contractors can use stamps to create patterns in the wet concrete. Once it dries, the pattern will be permanent. Concrete stamping can look very elegant, depending on the design you choose.
These are just a few of the services that concrete contractors can provide. If you have a specific project in mind, be sure to ask your contractor if they offer that service. With their help, your concrete project will be a success!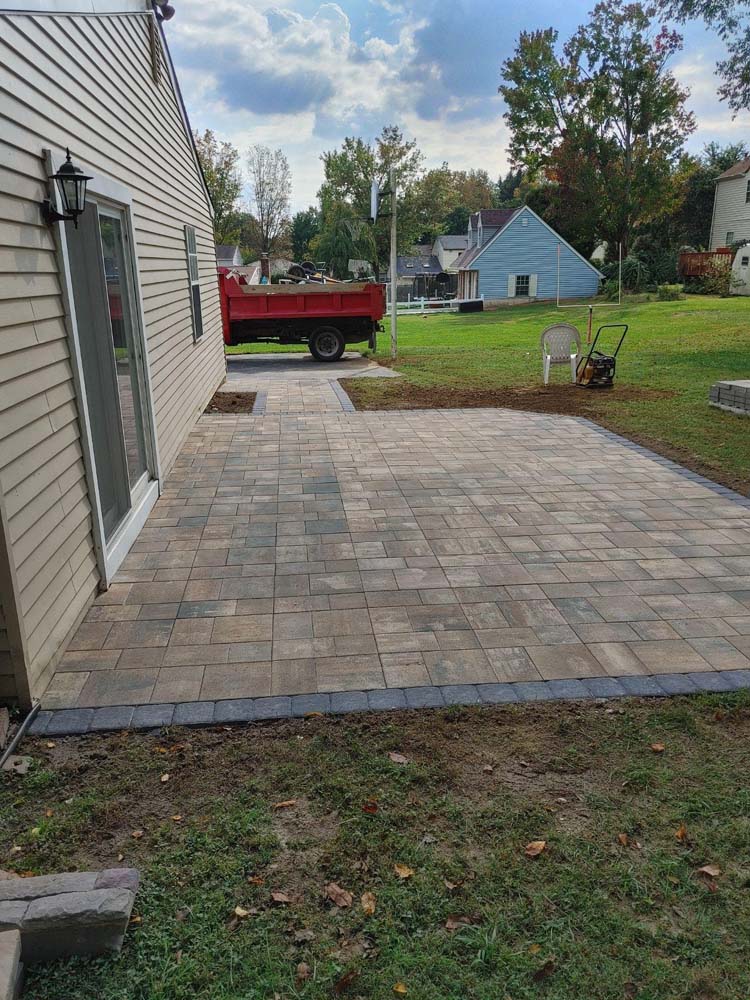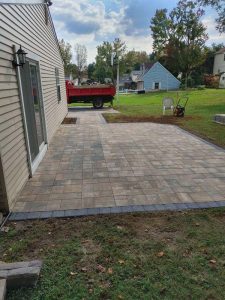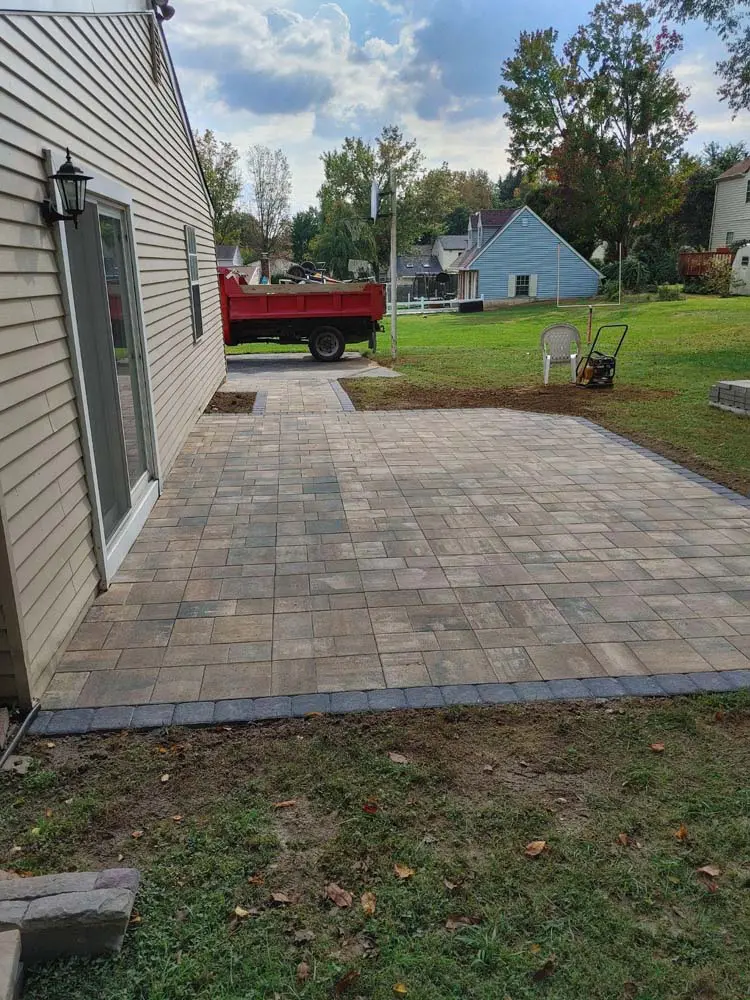 How Important is a Quality Concrete Job?
Hiring a top concrete contractor can make or break your home improvement project. If you're thinking about having any concrete work done, it's important to choose a qualified and experienced contractor. Quality, when it comes to concrete, is extremely important. A poor concrete job can cause all sorts of problems, from cracks to uneven surfaces and more.
When you're seeking contractors, ask about their experience level and qualifications. Make sure they have a good understanding of the project you're hoping to have completed. Once you've found a contractor you're comfortable with, get everything in writing before work begins. This will help protect you if there are any issues with the finished product.
If you take the time to find a reputable contractor, you'll be rewarded with a beautiful, long-lasting concrete job. So don't skimp on this important decision – choose wisely and enjoy your new concrete patio or driveway for years to come! Hauser Contractors has been long-trusted and has years of experience providing clients with great results.
Why Should I Hire a Concrete Contractor?
There are many reasons why you should consider hiring a concrete contractor for your next home improvement project. For one, concrete contractors have the experience and expertise to get the job done right. They also have the proper equipment and tools to ensure that your project is completed on time and on budget.
In addition, concrete contractors can provide you with a variety of options when it comes to choosing the right materials for your project. They can also help you select the perfect design and color scheme to complement your home's existing style. And if you're not sure what you want, they can even create a custom design just for you.
So if you're thinking about adding a new patio, concrete driveway, or asphalt sidewalks to your home, be sure to contact a reputable concrete contractor today.
Benefits of Hiring an Experienced Concrete Contractor in PA
Hiring a quality concrete contractor in Philadelphia to install or repair your concrete driveway comes with several benefits:
Experience and Expertise: A quality concrete contractor has the necessary experience and expertise to install or repair your driveway correctly. They can identify any potential issues before they become bigger problems and ensure that the project is completed on time and within budget.

High-Quality Materials: A reputable contractor will use high-quality materials for your driveway, ensuring that it will be durable and long-lasting.

Customization: A quality concrete contractor can help you customize your driveway to fit your specific needs and preferences. They can offer various designs, patterns, colors, and textures that will enhance the appearance of your property.

Cost-Effective: Hiring a quality contractor can save you money in the long run. They can complete the project efficiently and prevent costly mistakes that can occur if you attempt a DIY project or hire an inexperienced contractor.
Hiring a quality concrete contractor in Delaware Valley for your driveway project is the best investment you can make for your home. It's important to do your research and choose a contractor with a proven track record of success and satisfied customers.
Call Hauser Contractors Today for a Free Estimate
Are you ready to get started on your next home improvement project? Then call Hauser Contractors today for a free estimate. We'll be happy to answer any questions you have and provide you with a detailed proposal outlining our services and pricing. Call us today at (610) 428-7842 to learn more about how we can help with your contracting and concrete-related needs!